Hotwife JoJo
I am JoJo, your webmaster.
My Story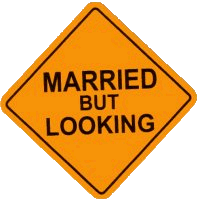 "I have always been a highly sexed girl, I started my sexual adventures in my early teens and have been enjoying different scenarios ever since.
In 2000 I was living in England and in an unhappy marriage, I mentioned to some of my friends how unhappy and bored I was, so one of them introduced me to a friend of his - dirtydavid.
DirtyDavid is a swinger who has been running swingers websites for some 25 years now. He also became my lover, boyfriend then husband.
My Fetishes
I am a Hotwife - I love to Cuckold David
David has no issues with my love of sex and has always been happy to be a cuckold and enjoys:
Watching me fucking other guys
Waiting home while I go out for sex with other guys
Driving me to dates with other guys and coming to collect me afterwards
Holding and kissing me while a guy fucks me
Fucking me when my pussy is full of other guys cum
As yet I have not got him to suck another guy.
---
I am a Greedy Girl
I love having sex with groups of guys:
When I get going, I am happy for everyone around me to join in
I have had dozens of sessions with 3 guys
My best score in one evening was on July 1st 2001 on the round bed in Chameleons club in Birmingham England when I fucked 4 guys (plus David) and gave another 10 a blowjob.
The most I fucked in one night was in November that same year when I fucked 6 guys (plus David) in one evening.
I love having a cock (or 2) in my pussy, another in my mouth and one in each hand.
I am also bisexual, so I am equally happy having a girl sit on my face while a guy fucks me, or a girl lick me out while I give her man a blowjob.
---
I love Cum
I love cum! I like to:
Have guys fuck me bareback and cum inside me
Have guys cum in my mouth - I always swallow
Have guys shoot their cum on my open pussy lips
Lick cum from other girls pussies
Have multiple loads of cum in my pussy
Watch cum covered cocks sliding in and out of my pussy
Have guys or girls eat my cream pies.
---
I am a Cougar
My preference is always for younger guys, my youngest in the last few years was a couple of days before his 18th birthday (I found out afterwards).
I usually prefer my lovers to be in their early to mid twenties, but if a guy is a flirt and a charmer then age limits go out the window.
Also when I am already getting shagged in a group situation its very much a case of don't just stand there FUCK ME!
I am a Cheetah
That means that I fuck on a first date.
---
I like Big Black Cock
Have a look on www.joanddavid.com to see me in action with Charles.(he was one of my lovers a few years back)